Last month in February 2023 members of the Ottawa Real Estate Board sold 855 residential properties a decrease of 39.4% compared to the height of the market in February 2022.
We had 1,366 new properties listed for sale in December leaving the total number of residential properties for sale at 2,343 an increase of 233.4% from the end of February 2021.
We currently have 2.7 Months Of Inventory on the market and a new listing sales rate of 62.6%. These indicate a slide back into sellers market condition in Ottawa.
It took an average of 62 days for properties of all types to sell in February, which is 43 days longer than February 2021 and 7 days fewer than January 2023.
Of these 855 sales, 633 were freehold houses (-41.8%), and 222 were condominiums (-31.3%).
The average sales price for a freehold house sold in February 2022, was $708,968 showing a decrease of 15.2% from February 2022. While condominium average prices showed a decrease of 12% from last year to $410,927.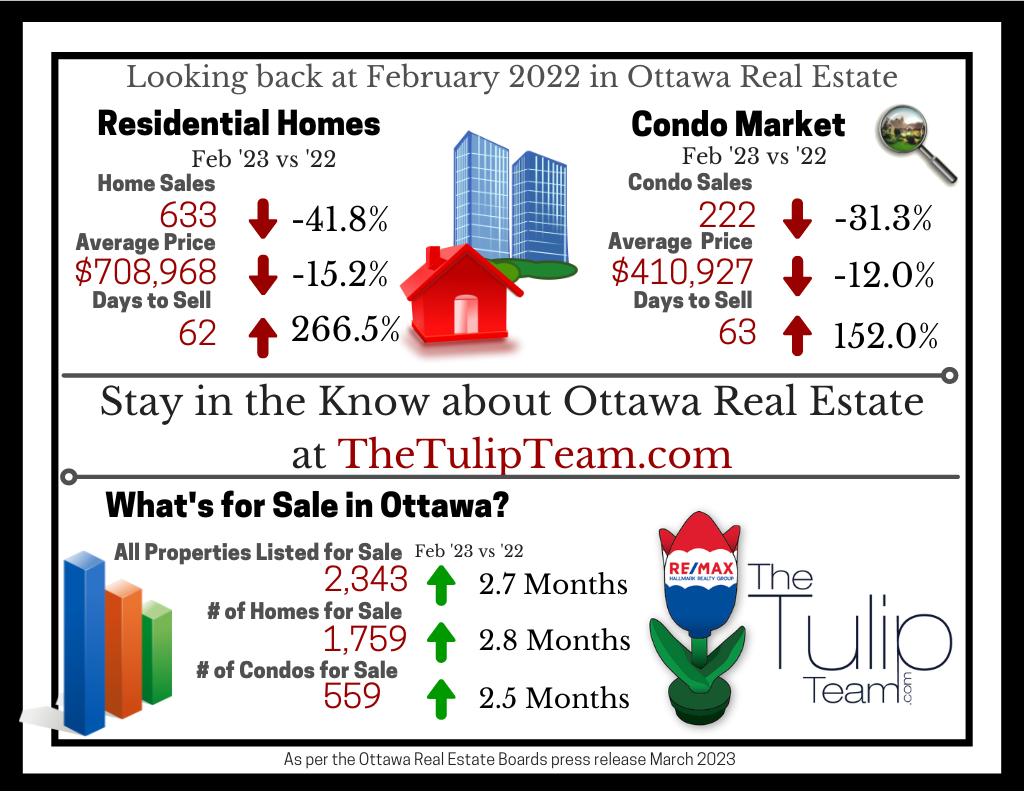 Pop over to our website
https://www.thetulipteam.com/stats/
to stay up to date on the Ottawa real estate market and see the 10 & 64-year history of house prices, condo prices, home & condo sales, and inventory of homes for sale in Ottawa.