Last month the Ottawa Real Estate Board sold 2,333 residential properties an increase of 4.1% over May 2022. 1,459 (+3.8%) were Single Family Homes, 554 (+3.0%) were Townhouses, and 295 (+6.5%) were Apartments.


We had 3,410 new properties listed for sale in May leaving the total number of residential properties for sale at 3,555 an increase of 39.2% from the end of May 2022. We currently have 1.5 Months of Inventory on the market.

The Median days for properties of all types to sell in May was 14, an increase of 6 days compared to May 2022, and 2 days shorter than the previous month April 2023.


The average sales price for a Single Family Home was $716,663 down 5.3% from May 2022 while Townhouses sold for an average of $549,583 (-6.2%) and Apartments sold for an average of $435,742 (-6.3%).

The MLS® Home Price Index for all residential properties in Ottawa for May 2023 was $645,400, +1.9% from April 2023, +5.6% vs February 2023, and -9.0% from May 2022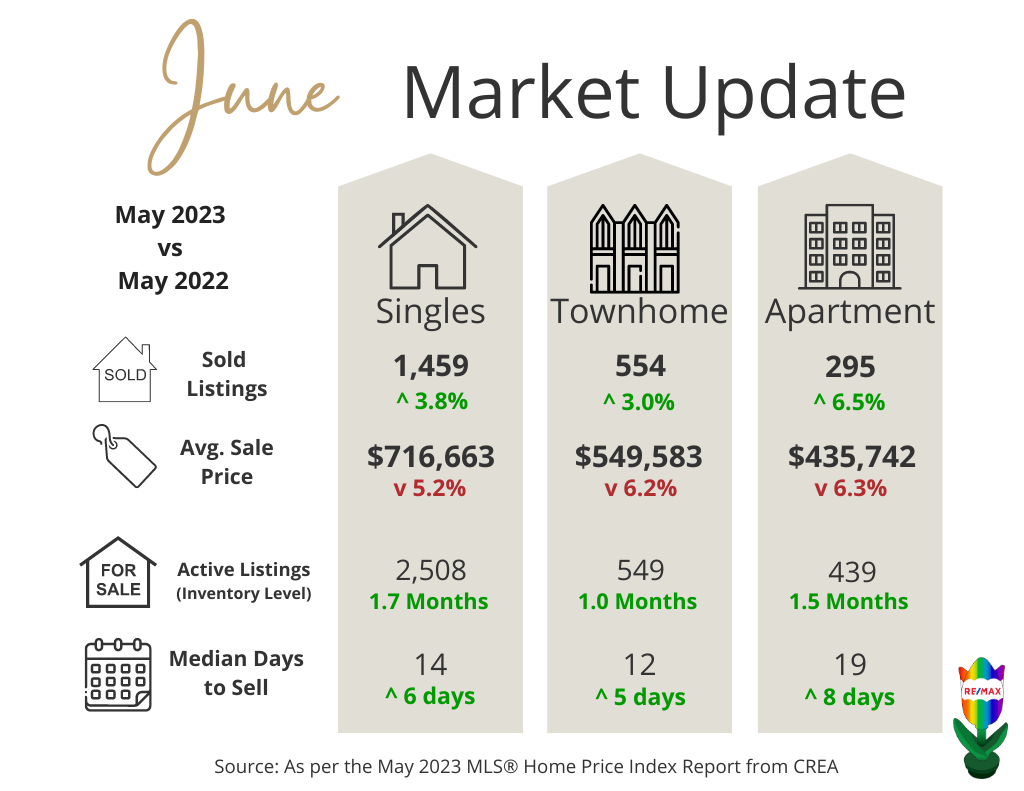 ***How the Ottawa Real Estate Board produces its monthly activities reports has been fundamentally changed to bring it in-line with the Canadian Real Estate Association's HPI Index. As such we now show statistics for Single Family Homes, Town-Homes, and Apartment style dwellings without breaking them apart into freehold or condo ownership.